We're the ones, taking care of .si
Registering a Domain Name
Before registering a .si domain name, please consider reviewing General Terms and Conditions.
A domain name is a string of characters, chosen to your liking. Nevertheless, some restrictions apply:
A domain name cannot be alredy taken or reserved (link to the list of reserved domain names).
It should consist of valid characters only (link to the list of allowed characters).
A domain name cannot be less than 2 or more than 63 characters long in its textual and/or binary representation.
The first and the last character of a domain name cannot be hyphens ( e.g. "-xxxx.si" in "xxxx-.si"); nor can there be two consecutive hyphens in the third and the fourth position (e.g. "xx‐‐xxxx.si").
A domain name registrar is an entity where you register domain names. Domain name registrars act as agents between end users (registrants) and registry operators.
Withdrawing from Contract (returning a domain name)
Every domain holder can cancel their domain within 16 days of registration.
Please note that you cannot not issue domain return once you have started to consume the service. In the particular case of domain name registration this means a return is not possible if the domain name has been activated*.
For a domain name to be eligible for return, domain status in WHOIS must be "inactive" and RGP status "Add Period".
* – We (The Registry), consider a domain name activated as soon as the name server records have been submitted to our domain name activation systems.
Renewing a Domain Name
Anytime after registration and before the expiry of a 30-day quarantine period, you can request your registrar to renew your domain. If you do not know who serves as your registrar, you can find out by doing a WHOIS lookup. Domain names can be renewed for a period of one to five years.
Deleting a Domain Name
Your can delete your domain name anytime. The serving registrar will initiate the process at your request. Your domain name will be set a pending delete status and will remain in this status for 30 days, after which it will be purged and dropped from the registry database.
Updating Domain Name Information
As a domain name Registrant you are responsible for accuracy, completeness, currency, and integrity of information about your domain name. You can change or update the information anytime through your domain name registrar. A functional e-mail address is of paramount significance as it is the primary means of communication between a domain registrant (domain holder), registrar and the registry.
Caution – failure to establish an e-mail communication with the registrant may result in domain deletion!
Registry Lock
To take advantage of the additional security for your domain name, please contact your registrar, who in turn will pass your request to the registry to complete the process. Once we have set your domain a registry lock status, you (or anyone else for that matter), will be unable to make any configuration changes to that domain, except for domain renewal.
Should you want to change/update your domain name information, your domain name registrar will have to make a written request to us. Then, we will first verify the request by placing a call with registrar's appointed person, before removing the registry lock status from your domain name. Though this procedure provides a higher level of security to your domain name, it makes it less flexible as it takes longer to complete. Furthermore it can only be requested during the registry's office hours.
Registrar is a service provider who manages your domain names and is an intermediary between a domain holder and registry. List of official registrars is available here.
Changing the registrant
A registrant transfer process can be initiated anytime upon request of the current registrant. The transfer is made through domain registrar after receiving a confirmation from the current registrant and the new registrant. After the process completes, registry will send an automatic email notification to both parties.
Changing the registrar
If you wish to change your registrar you should first set an authinfo code to a domain name you wish to move. This can be arranged at your request through the current registrar or by yourself (e.g. through registrar's online services). Next, you submit the authinfo code to a new registrar who in turn will complete the transfer process.
Example: Let's say you choose a password "domain111". Use the Authinfo calculator below to generate a password digest. Then submit the digest to the current registrar either online or by other means of communication (e.g. mail, phone). Once this code has been set for the domain name you wish to move, submit the original password (i.e. "domain111") to the new registrar.
AuthInfoSHA-256 calculator

The code is generated locally in your browser by means of javascript. Your password is never shared over the network.
The Alternative Domain Dispute Resolution (ADR) procedure is an effective, fast, and cost-efficient way to resolve a dispute between a domain holder and a party who believes they have a stronger right to that domain. Although the domain is not an industrial property right, as e.g. a trademark, it may nonetheless be crucial for businesses, organizations, public administration bodies and individuals to have a web domain that corresponds to their trademark, company name, personal name, or other right. This ensures that internet users can effectively find the goods, services, information and people they seek, and reduces the possibility of creating confusion in the public.
A complainant who considers that he has the right to a domain registered or used by someone else may initiate an ADR procedure before the tribunal facilitated by the .si Registry. The procedure is in many ways similar to arbitration, where an impartial and professional arbiter decides which of the parties has the right to the disputed domain, and the .si Registry enforces this decision. This makes the ADR procedure much faster and more efficient than resolving the dispute in court.
The official contact for the procedure is ARDS(at)register.si.
Quick links:
154,969
.si domains registered
1,824
.si new domains in last month
80
.si new domains in last 24 hours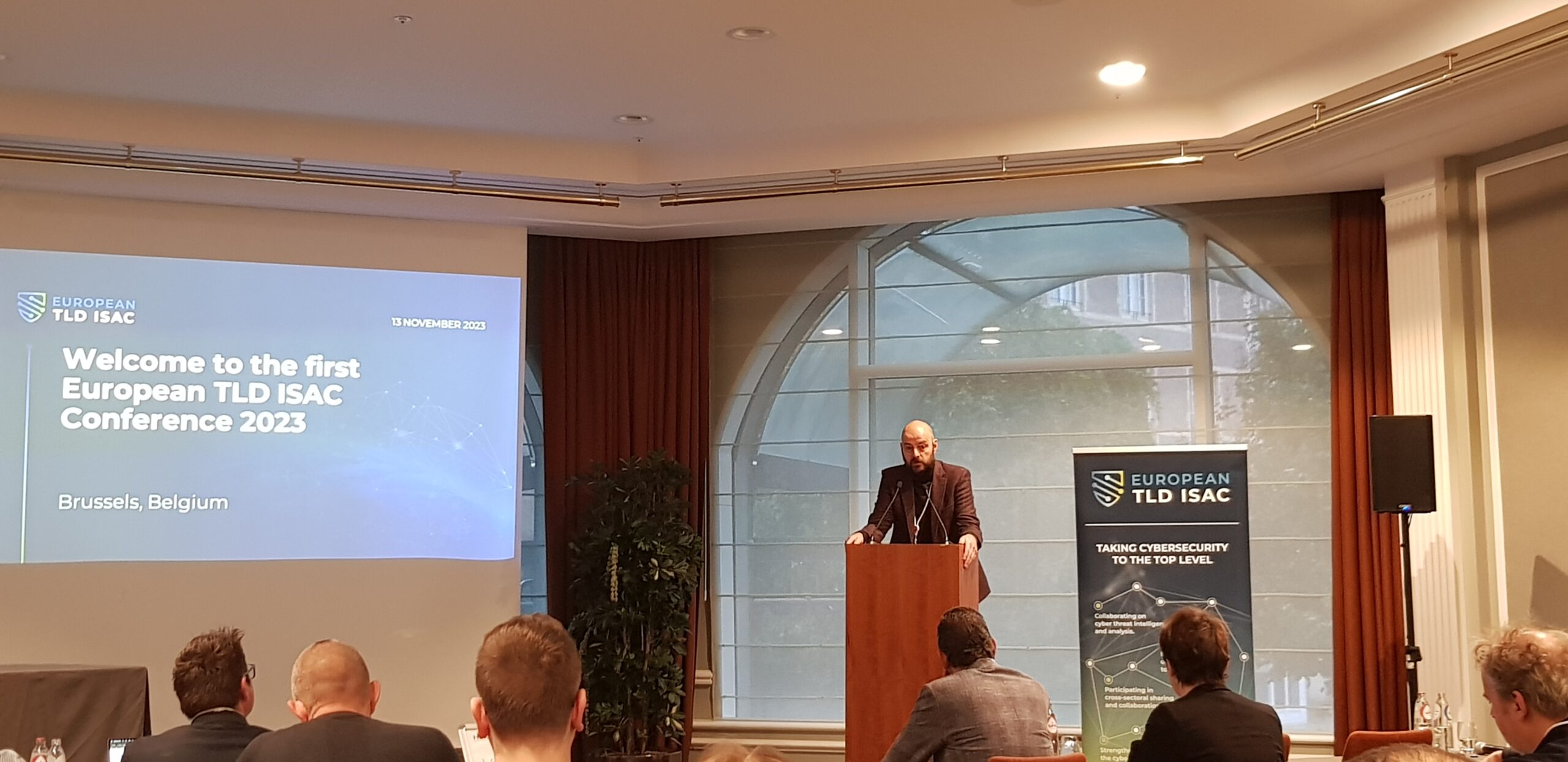 Almost 90 people participated in the first annual conference of the newly launched European TLD ISAC in Brussels. Under the motto "taking cybersecurity to the top level", the programme featured an impressive line-up of expert speakers from the cybersecurity realm.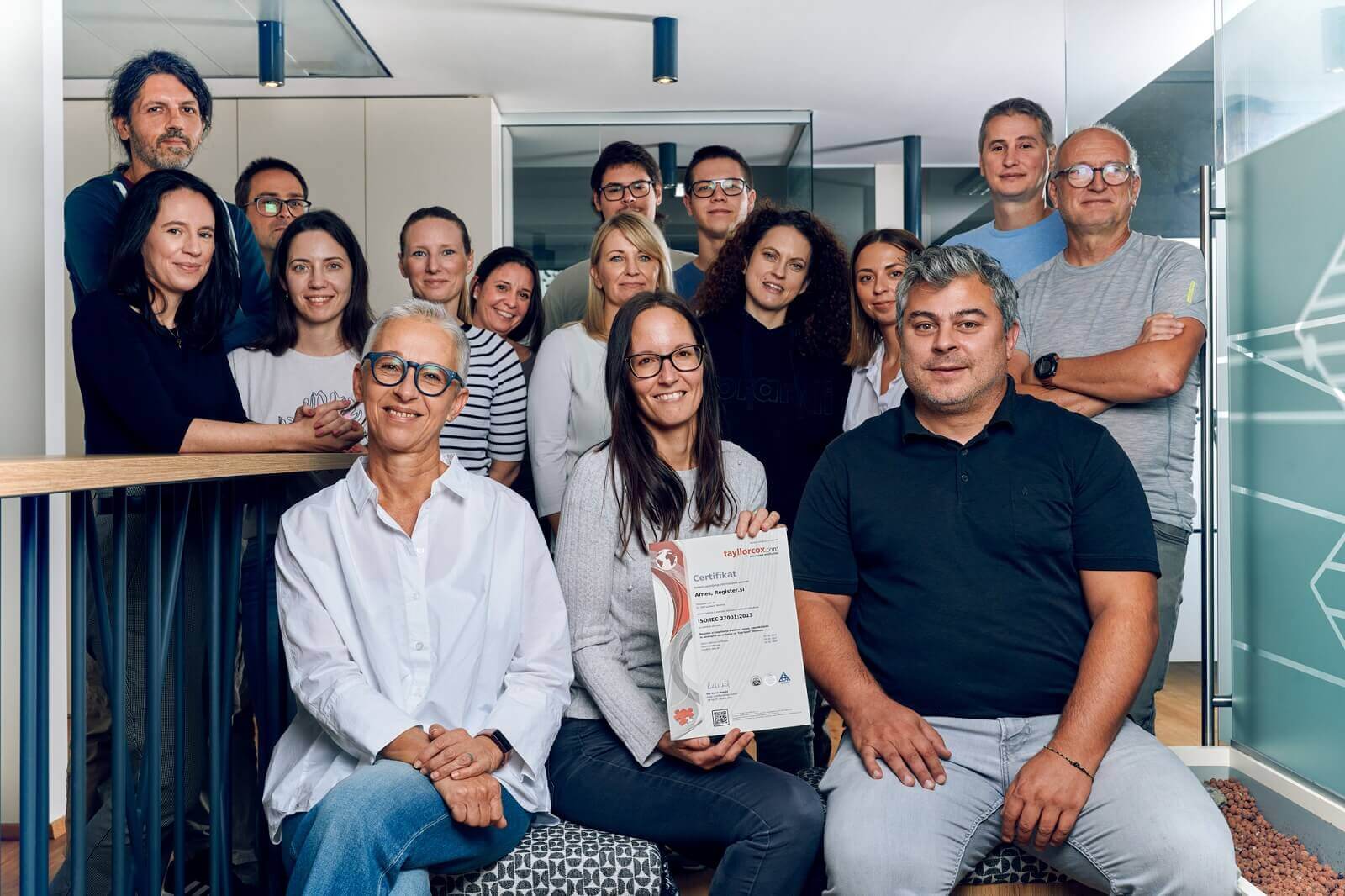 We're extremely pleased with the success of our latest audit, which sees us retain certification against the internationally-recognised ISO 27001 for Information Security Management.

With the launch of its website, the work of the first European top-level domain Information Sharing and Analysis Center (EUR TLD ISAC) has officially kicked off. The European TLD ISAC aims to strengthen cybersecurity capabilities and resilience and fosters collaboration among top-level domain operators across Europe.